For our first ever Open Day we asked some of the children to help us design a flyer by doing a circular drawing to illustrate life at Bayford School. You can see the design the school governors picked on the leaflet here, which you can also download by clicking on it:
Here are the other short-listed design ideas: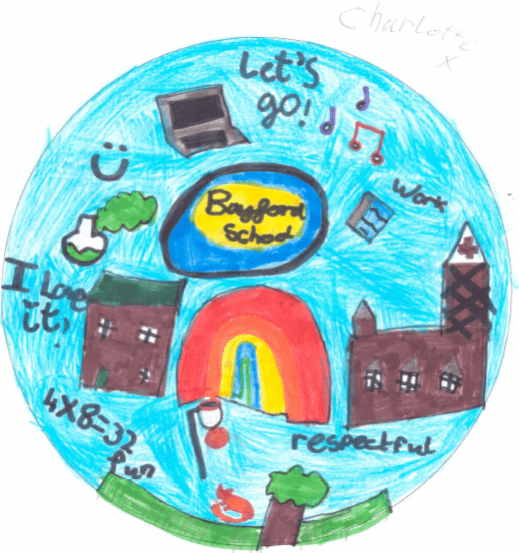 Thanks to all the children who took part. You had some amazing ideas and brilliant drawing and colouring skills! It's a shame the flyer could only have one drawing on it.