Worship in our school
Prayer and collective worship are central to the life of our school community; but no one is put under any pressure to engage with any activity with which they are uncomfortable, and our intention is never to indoctrinate the children. Collective worship is invitational, inclusive, and reflective in nature and never coercive. As worship is important and foundational, everyone in our school community is encouraged to behave appropriately, listening, reflecting, learning, and participating as actively as they feel comfortable to do.
Our school is a community which is shaped by the Christian ethos expressed in our Trust Deed and in our vision for the school, and we therefore celebrate religious, cultural, and ethnic diversity, and we encourage dialogue and understanding.
Collective worship reflects our school vision and our core values, and shapes our approach to other people and to everything we do in school.
We believe that collective worship contributes to the spiritual, moral, social, and cultural development of our pupils and of all who are members of our school community, and that worship is intrinsically educational in the fullest sense of the word.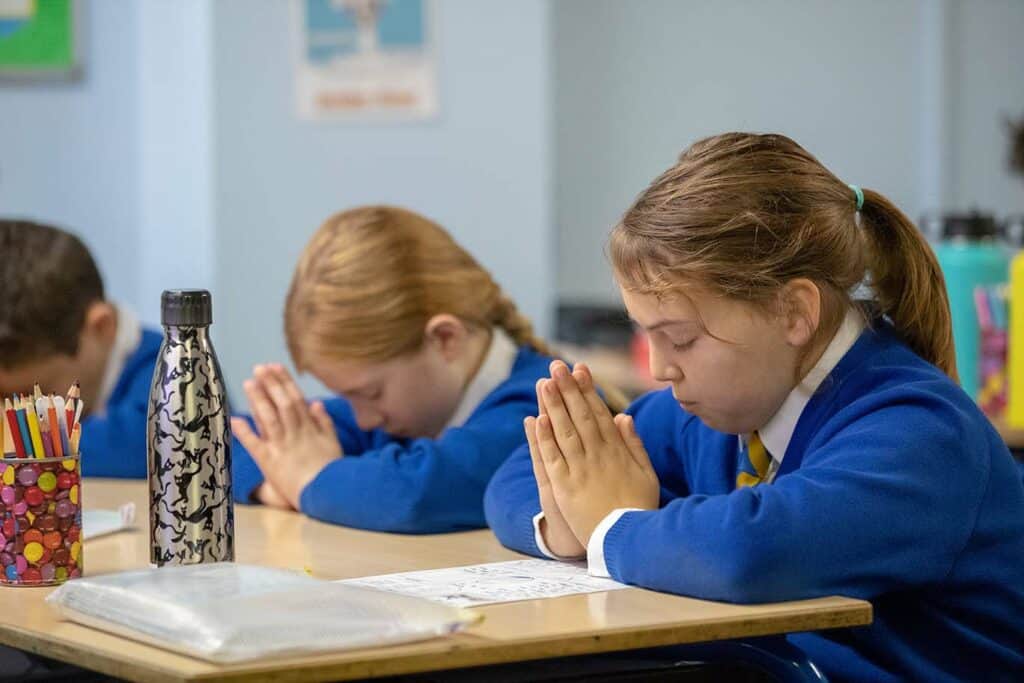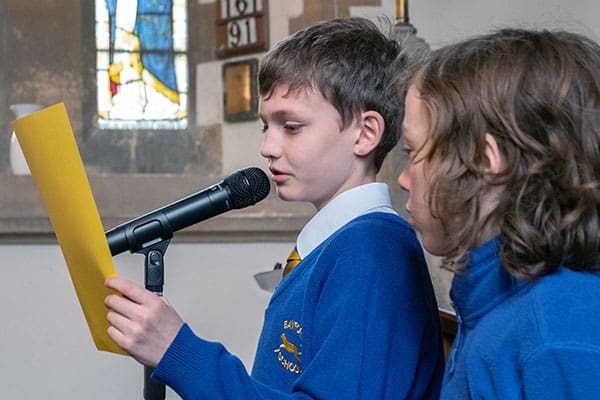 Leading and planning worship
Worship has a variety of leaders from both within school and from the local Church community, including Anglican and other Christian traditions.
Collective Worship Council: Children are given opportunities to lead worship throughout the year, and six children were chosen early in the autumn term of 2022 to join the Collective Worship Council and help plan our collective worship. The Council supports adult staff members and visitors by choosing hymns, writing and reading prayers, and helping to choose themes. A large number of children had applied to serve on this year's council and we hope to give them all an opportunity to be more involved during the year.
Our acts of worship are carefully planned to ensure a balance between content and experience. Leaders, including pupils and local clergy, plan the content and activities included in worship according to what is most appropriate to the season/theme, and the ages, aptitudes and the backgrounds of the pupils.
Our prayer is always introduced with a form of words which invites, but does not require, participation. Our prayer is generally expressed in terms of a Trinitarian understanding of God and within the traditions of the Church of England, including, when appropriate, forms of prayer which would be used regularly in the parish church.
Staff and pupils who prefer not to participate in prayer are encouraged to use these times to reflect on the themes and values explored within our collective worship.
Right of withdrawal
Collective worship in line with the school's Trust Deed must be provided by law for every child, every day. However, the law also allows parents the right to withdraw their children from all or any act of collective worship without having to explain or give any reason.
Our policy sets out clearly our aspiration that collective worship will be a valuable and valued experience for all members of our school community whatever their backgrounds and beliefs. However, we fully recognise the right of withdrawal and we will always make appropriate arrangements for any pupil who is not attending collective worship.
Parents who are concerned about collective worship or who wish to exercise the right to withdraw their child from it, should contact the Headteacher, who will always be willing to meet with parents and discuss their concerns and wishes.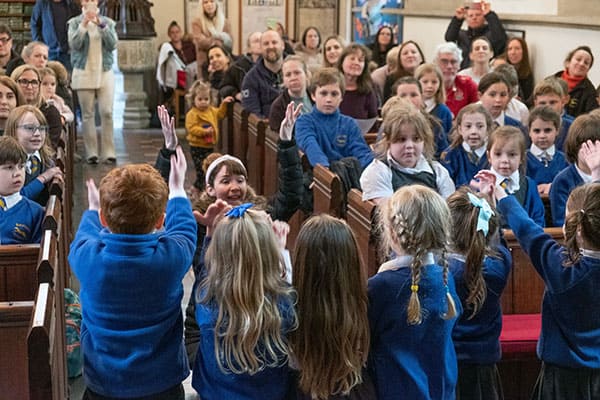 This page was last updated on 10th October 2023