How you can help!
If you're a parent with a child in school, a member of the wider community, or someone interested in exploring a career in education, we would love to hear from you! We welcome volunteers to support the work of the school and we will always try to support anyone wishing to gain experience in a school setting. We hope this page will answer many of your questions, but do get in touch to find out more or to take things further.
Our volunteers matter to us and we want everyone who helps us to feel valued and supported. As a school we serve our local community and we belong to it too: we believe a school lives at the heart of local life, enriching and being enriched by all our relationships and all our stakeholders. Our children need you, and we firmly believe that you will gain a great deal from meeting them and supporting them.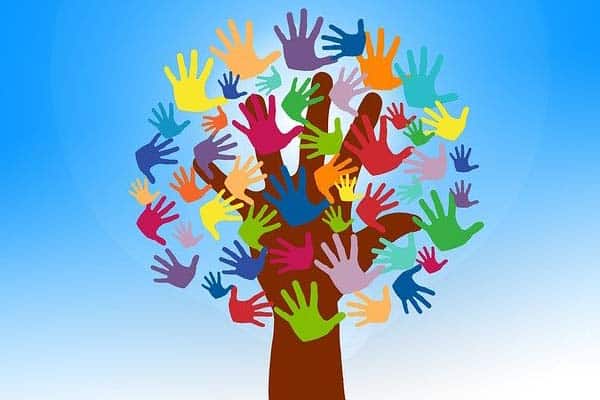 Parents
Getting involved in our school community is a great way to show your children that you take an interest in their education. It also sends a positive message that you consider school a worthwhile cause.
Working with teachers, other staff, governors, and other parents will help you understand your child's daily activities. You'll also find out more about day to day school life, and that can help you communicate with your children as they grow and change.
Volunteering not only benefits your own children, it helps all the children, the whole school, and the wider community, by giving pupils positive interaction, support, and encouragement. What's more, it can be great fun and incredibly rewarding!
People from the wider community
If you live within reasonable travel distance from our school, and are thinking about doing something worthwhile in the community, please do consider volunteering at Bayford, or in another local school. There are many different ways in which you can help us, and you're bound to find it rewarding and worthwhile. You don't need experience working in a school or with young people, and you don't need any particular qualifications. Volunteers in school come from all kinds of backgrounds, and people volunteer at all different stages in life. You might even find yourself inspired to work in a school!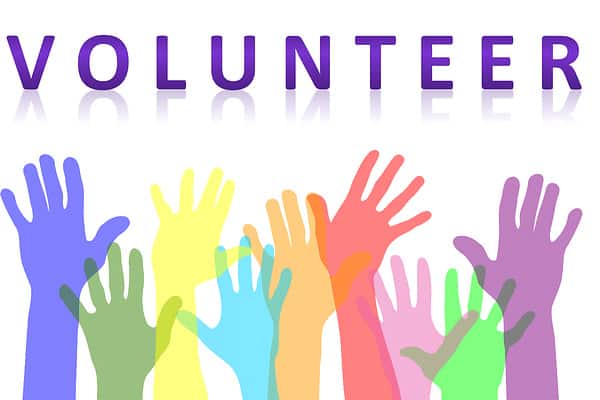 What do volunteers do?
There are many things you could do, but here are some ideas to give you a sense of what might be possible. You can volunteer to help on a single occasion, or on a regular basis, like every Tuesday morning for an hour.
Working with children in the classroom: you might listen to children read, help a small group with numeracy, or support an individual child. You might help with other classroom activities such as cookery, art or craft.
Help with a school event or a trip: we could often use extra hands to help organise or run sporting events, music or drama productions, or to accompany a school trip.
Run or help to run a club: if you have a particular skill or interest, you might help with school clubs which run at lunchtime or after school. That could include music, dance, sports, chess, coding… almost anything we could safely accommodate and that children might be interested in!
Become a governor or take on a support role: we have vacancies for governors from the community from time to time, and even if that's not for you, you might have skills or experience which would benefit the school. A bit of impartial professional advice would often be welcome: so let us know if you're a qualified just about anything (plumber, electrician, lawyer, doctor, tree surgeon, graphic designer, pianist, mindfulness teacher… really anything) and would be happy for us to approach you for some informal advice, or if you might be willing to support us in a particular project. This web site is entirely designed and maintained by volunteers, for example.
Visit us and broaden our horizons: visitors to school who can share something about themselves can be incredibly enriching for all of us, not just the children, and that can be even more helpful if it links to topics children are learning about in school. Could you share something about your faith or culture, things you've seen or done, or skills and knowledge you have?
Will I need any background checks?
We are committed to safeguarding and to promoting the welfare of the children, and so we expect all our staff and volunteers to share this commitment. If you get in touch with us about volunteering, we will let you know if we think you can help and invite you in for an interview. An enhanced Disclosure and Barring Service (DBS) check may be necessary, but it will depend on what you are volunteering to do (so a check wouldn't usually be necessary for one-off events like speaking at a school assembly, but certainly would be if you were working with children regularly or were going to be a governor, for example). If we think a DBS check is needed, we will sort that out for you. We ask all volunteers to adhere to our volunteer agreement and to follow our volunteer policy, which you can access using the links below.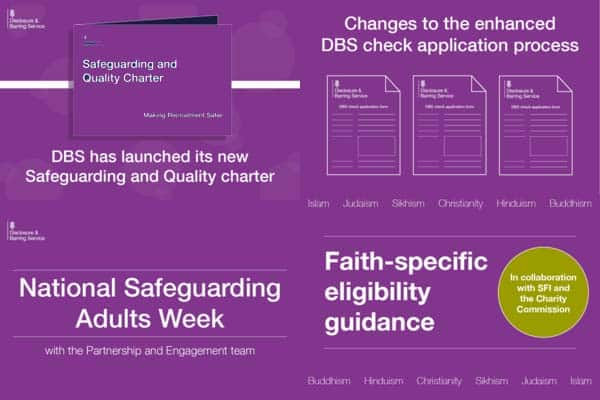 This page was last updated on 2nd December 2022