Friends of Bayford School
Friends of Bayford School, usually known as FOBS, is a registered charity (no. 299295), with a constitution adopted in 1987. The charity exists to support the work of the school, both by raising funds and by organising social events for the children and families who are part of our school community.
FOBS and the school staff work closely together to plan and run a programme of fun activities throughout the school year. The money raised from these events then goes towards extras for the benefit of everyone at school. In the past, FOBS have purchased computers, colour printers, new tables and chairs, a PA system, an outdoor classroom, and many other items which have been of great help in building up the resources of our small village school. FOBS also fund the Christmas entertainment for the whole school, which could be a travelling theatre company or a trip to the pantomime!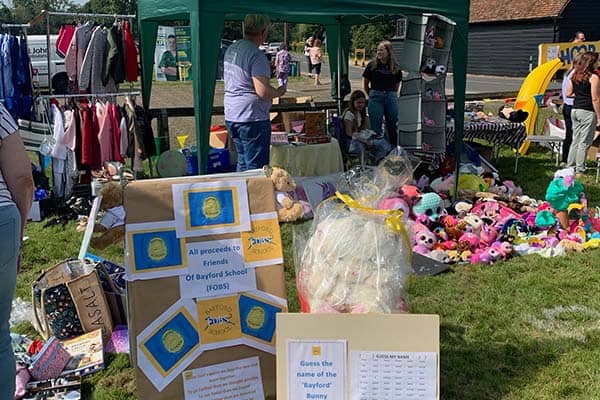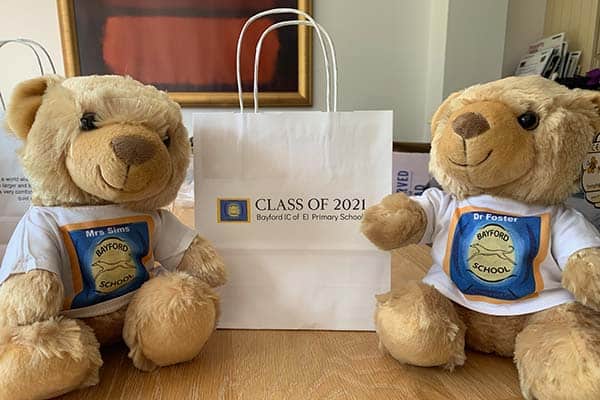 Getting involved
Anyone can get involved and help organise and run an event. Each year group at school has a parent representative who serves for a single school year. Together the representatives act as a committee to plan social and fund-raising events. In the summer term each year FOBS holds its Annual General Meeting and all parents are invited to attend, learn more about FOBS and suggest ideas for the coming year. Two parents serve as charity trustees, taking on responsbibility for the annual returns to the Charity Commission. Our current trustees are Fiona Smith, a parent who is also a governor, and Victoria Jordan, who has also served as Clerk to the Governors.
Support us on Amazon
If you are buying things on the Amazon platform, you could help the school at no cost to yourself! FOBS have set up an account with Amazon to receive a small percentage (0.5%) of the value of goods people purchase when they have set their charity to be FOBS. To do this, you need an Amazon account and to register FOBS as your favourite charity using this link.
Once registered you need to shop at smile.amazon.co.uk where you will see the same goods at the same prices as on the regular Amazon site.
Annual accounts
As a registered charity FOBS makes an annual return to the Charity Commission and you can look online to see a range of basic information about FOBS on the Charity Commission site.
In normal times FOBS raised between £6000 and £8000 a year, almost all of which was donated to the school and used to pay for equipment and events. In 2020 and 2021, however, income has fallen due to the Covid pandemic and FOBS latest income and expenditure figures (for the year to end of April 2021) are:
Income: £1,888
Expenditure: £2,149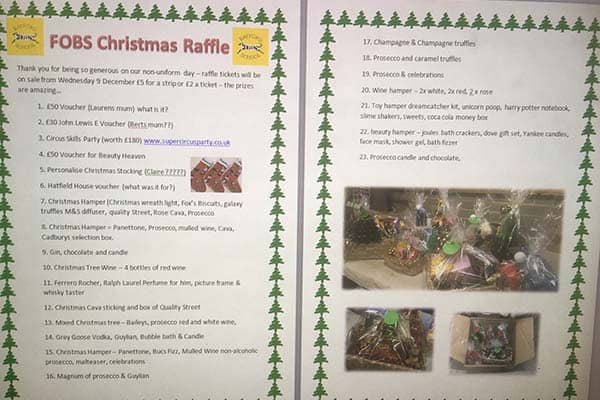 This page was last updated on 8th March 2022