Learning outside the classroom?
Learning outside the classroom (LOtC for short) could be a trip to a museum or place of worship, or a visitor coming to school to talk about their life, work or faith. Alternatively it could mean a residential visit, perhaps to a centre where children can learn outdoor skills. But learning outside the classroom can mean so much more: a whole new approach to learning through the year!
At Bayford learning outside the classroom is something which is a real feature of our school life. We have all been working hard to achieve our silver award, and we're fully committed to move on to the gold level over the next two years. LOtC embodies our vision and our aspirations for all the children. Our whole school site is our learning environment, and we also teach right across the curriculum and all year round outside, in our grounds and in neighbouring woods and fields to which we have access. We're committed to providing fully inclusive, frequent, progressive LOtC opportunities for our children so that they can:
Explore outside and make connections with all aspects of their learning
Ask and answer questions of the natural world, reaching their own conclusions
Show care and respect for the outdoor environment
Be inspired and motivated by the wonder of the great outdoors
Discover their own cultural heritage and that of other people through a range of visits, hands on experiences and meetings with people willing to share aspects of their lives
Grow in personal responsibility by taking an active role in planning LOtC, and learning important life skills like assessing risk
Develop their own wellbeing, resilience, and self-esteem by exploring different ways of learning, sharing enriching experiences, and meeting new challenges
It's not how most of us spent time in primary school, so this page explains the thinking behind it all and the different activities which make up LOtC at Bayford.
LOtC is for us all. We are an inclusive community and no one is ever excluded or left behind. We work hard to make sure that there are no barriers to participation: we can help provide suitable clothes and footwear; we make sure no one has to worry about the cost of activities; and we plan carefully to make sure all LOtC activities are accessible to everyone.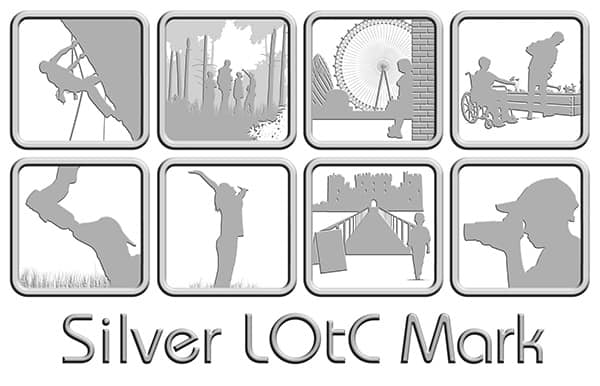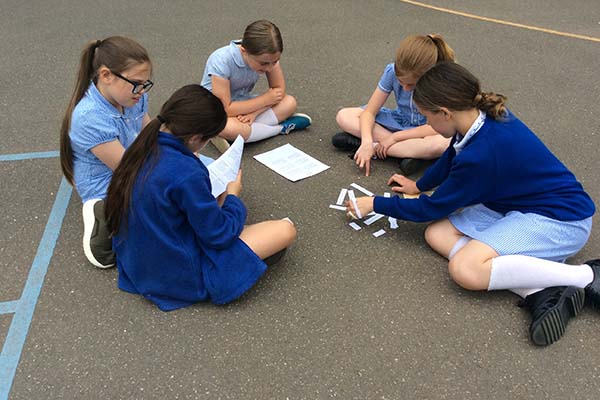 The whole curriculum outdoors
We do use our indoor classrooms, but we believe that learning is about so much more than the limited range of things we can do in a traditional educational setting. A key part of LOtC at Bayford is about discovering and making full use of our great outdoor classroom, not just for forest school or science or PE, but for maths, for English, for geography, for music, for PSHE, for RE… Opportunities for teaching outdoors across the whole curriculum are created whenever possible. When they plan learning activities, staff will always ask themselves where is the best place for learning to take place. They look for ways in which outdoor activities can support and reinforce learning in the classroom, and also think about how experiences in our grounds or offsite can be reinforced and linked together when everyone is back indoors. These outdoor opportunities are shown on our medium-term planning documents. All outdoor LOtC activities take place during curriculum time.
We believe that outdoor learning can provide the most memorable learning experiences, providing children with greater independence and physical competence, and developing their language and understanding of the world in which we live. Whilst learning outside the classroom, children are able to develop their social and leadership skills and demonstrate more involvement in their learning, this in turn can have a positive impact on attainment and progress across the curriculum.
TWiGS Forest School
Throughout the year, once in each half term, we have a special forest school week (TWiGS stands for Teaching Within Green Spaces). We welcome a skilled and qualified visitor to take each class out into the local countryside for one day in the week and engage in all kinds of fun, but educational activities. If you visit the class gallery pages, you can see some of the things children learn: preparing food outside, building shelters, crossing streams using ropes…
This is far from being a day off school. These days are full of learning opportunities and the children learn to live out our values, working together as a team, and building their confidence and sense of achievement. Here are some of the things we believe the children gain:
Consolidating learning through real life, practical activities
Aiding transition to new places and situations
Increasing motivation and willingness to learn
Developing confidence and self-awareness
Developing social and communication skills
Meeting different challenges and becoming more independent
Demonstrating achievement – through displays and presentations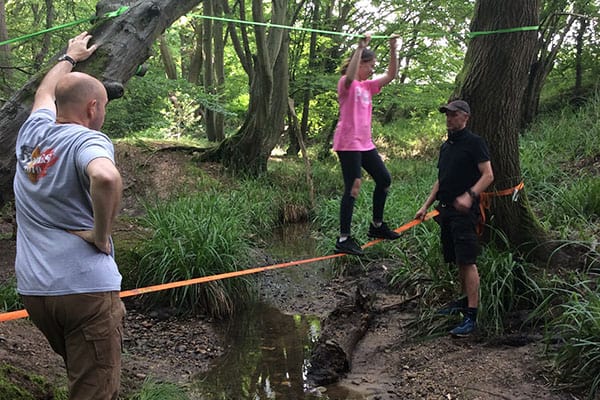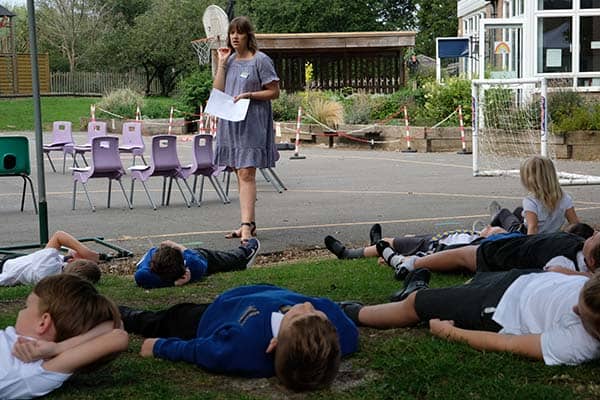 Trips, visits and local links
All classes have trips and visits away from our school site through the year, and you can read more about the practical side of those trips on our 'trips and visits' page. Each class will go on an off-site visit each half term. Visits may be to a supermarket or local business, to a cultural or historically significant place or building, or to a place of worship.
The older children also have a residential trip during the school week, normally in the summer term (with parents given full details early in the school year).
Of course, it's not just about staff and children going to visit other places. We welcome visitors into school too and organise special events and activities. People come into school to talk about their work, their faith, or their life experience. We have special days focusing on wellbeing and values, curriculum topics like science, or music, dance, or food. We take part in musical events, and have regularly brought actors in to work with the older children to stage a Shakespeare play.
We maintain and develop close working links within the local community, e.g. with our parish church and local landowners, and we work with music and sporting professionals, both on and off-site.
The evidence to back it up
Research shows that children learn best through real life experiences. Taking learning beyond the classroom walls makes learning more memorable and appeals to different learning styles. 99% of teachers say that students are more animated and engaged when learning outside the classroom (Opinion Matters survey on behalf of TUI Education Division, 2010).
Learning outside the classroom is known to contribute significantly to raising standards & improving pupils' personal, social & emotional development. It also contributes to the quality and depth of learning (OFSTED, Learning Outside the Classroom – How far should you go? 2008).
OFSTED says that learning outside the classroom is crucial to delivering a broad and balanced curriculum (response to Select Committee review Education Outside the Classroom, October 2010).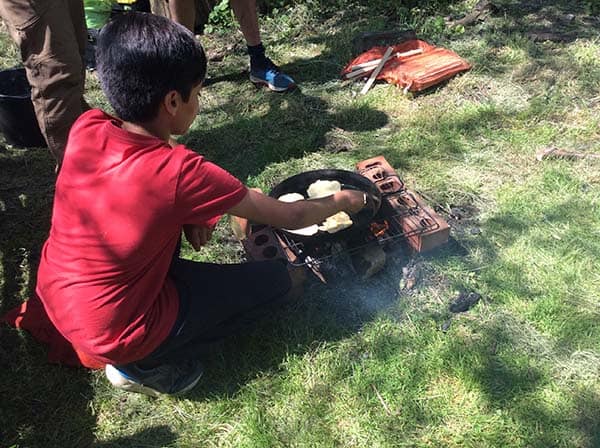 This page was last updated on 9th October 2023