We are a Church of England School
Church of England schools were and are established primarily for the communities in which they are located. We are inclusive and serve equally those who are of the Christian faith, those of other faiths, and those with no faith. Approximately 1 million children attend Church of England schools served by nearly 54,000 classroom teachers. The Church of England is the biggest sponsor of academies in England with approximately 900 academies. In England 1 in 4 primary schools and 1 in 16 secondary schools are Church of England schools. There are 4,500 Church of England primary schools and over 200 Church of England secondary schools. Over 500 independent schools also declare themselves to have a Church of England ethos.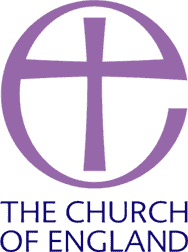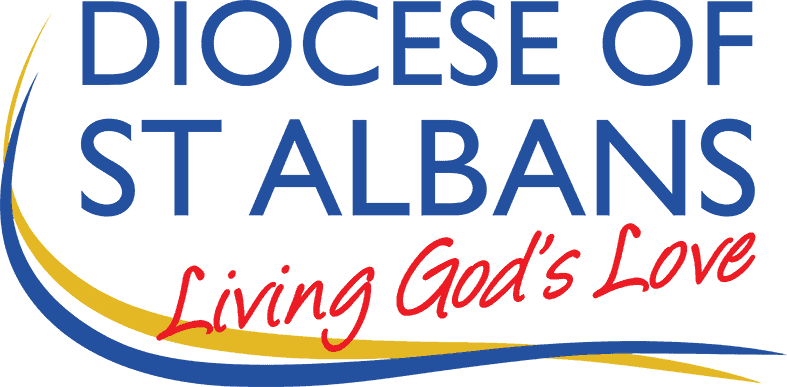 Our diocese is St Albans
Between the national and local, parish level, the Church of England is organised through regional units known as dioceses. Our diocese is the Diocese of St Albans, which covers the historic counties of Hertfordshire and Bedfordshire. Each diocese has a Board of Education with a staff team dedicated to supporting church schools. We are one of the 138 church schools in our diocese and we receive training, support, and advice for staff and governors from the diocesan Schools Team. The diocese is also represented on our governing body, currently by the Rev'd Iain Lane.
Our parish church is St Mary's
When our school was founded in 1833 the initiative came from St Mary's, the parish church of Bayford, and the site was given by the Baker family, who effectively owned the whole village at that time. The people of St Mary's have always had a close connection with the school, and although our school has been at the opposite end of the village since 1965, we continue to visit the church for acts of worship at special times of the year, like Harvest Festival, Christmas, and Easter. At least one of our school governors is always an active member of the parish church. Currently Colin Taylor, the Churchwarden, serves as a governor and also volunteers in the school.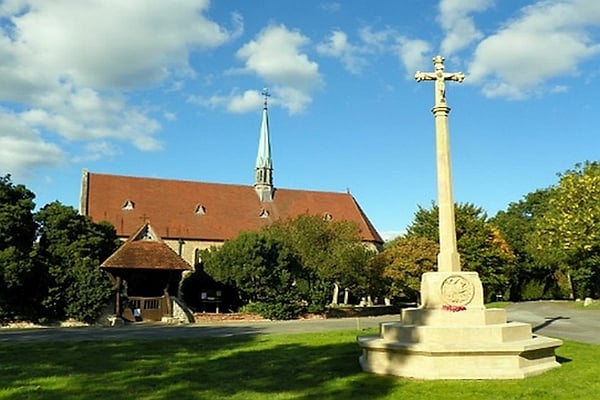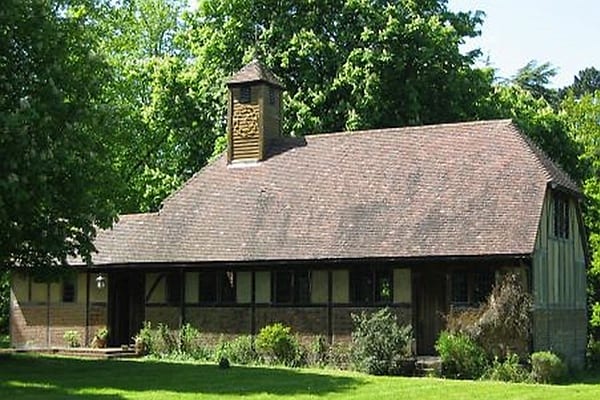 We belong to the Hartford Hundred West Group
Children have been coming to school in Bayford from the neighbouring village of Brickendon since the nineteenth century, and the two villages were united in a single parish in 1932, when Brickendon also gained its own church building for the first time. The chapel of The Holy Cross and St Alban, built in the arts and crafts style, was consecrated in 1933.
In 1976 a group of local parishes came together to form the Benefice of Hartford Hundred West, with the Rector (priest) living in Little Berkhamsted. The group includes the four parishes of Bayford with Brickendon, Essendon and Woodhill, Little Berkhamsted, and Ponsbourne (Newgate Street). In the group there are three church primary schools: in Essendon, in Ponsbourne, and our own school in Bayford.
Our Rector
Our Rector is the Rev'd Theresa Musiwacho, who came to live and work here in September 2019. Theresa is very much part of our school community and comes into school to lead our collective worship, usually on a Thursday morning. Theresa also joins us for special events and leads our services in St Mary's.
If you live within the villages of the benefice, Theresa is the person to contact about baptisms (christenings), weddings, and funerals. You can also contact her to learn more about Christian faith, or to speak to her in confidence if you would like her to pray for you, or something is on your mind or worrying you.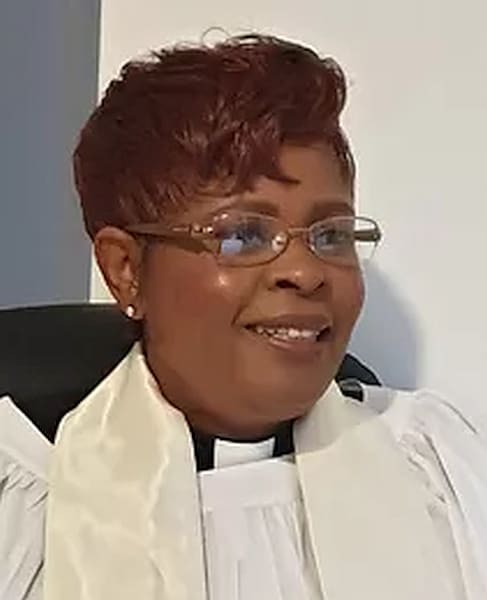 This page was last updated on 10th October 2023