Yesterday children from Class 1 and Class 2 gave two performances of this year's Christmas play and were amazing! It was a huge effort from staff and children, but both perfomances went really well and a big thank you is due to you all!
It's sad that we can't put on events like this on our Bayford site, as the school hall is too small: we can fit in performers or an audience, but not both! We are able to use a secondary school hall, which is great, but much bigger than our children are used to: everyone coped really well, though, and maybe one day we'll be able to put on a Christmas show 'at home'!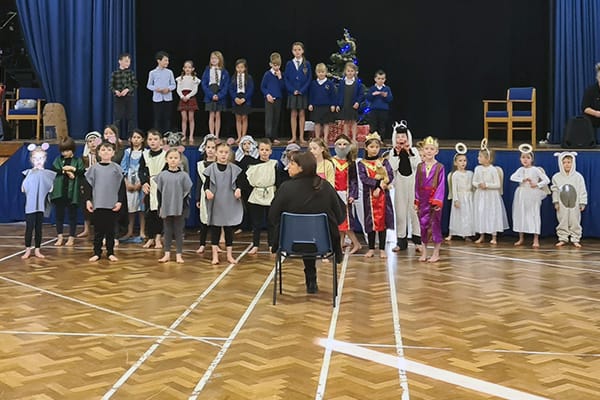 There are still plenty of Christmas events to look forward to: next up is the Early Years Nativity!