This year we will be celebrating World Book Day on Thursday 2nd March 2023. As usual, we have lots of exciting things planned for the day which we hope will encourage our children's love of books and reading!

We will be asking children to dress up as their favourite book characters this year. They will have the opportunity to talk about the book character they have chosen as well as talking about the other books they love to read! There will be prizes for the most inventive and creative costumes in each year group. We are also asking for a donation of £1 to go towards buying some graphic novels for the school.

As usual, the £1 book tokens will be available for every child in school. These tokens are valid from Thursday 16th February – Sunday 26th March 2023 and will be given out to all children on World Book Day. This year there's a range of books available, catering for many different ages and interests. The books can be previewed by clicking here, and the books can be found in all book shops and many supermarkets. Book tokens can also be used at our book fair which will be held from Monday 13th – Thursday 16th March in school.
There are also lots of fun reading ideas and resources for you to enjoy with your child at home, as well as brilliant book recommendations for all ages.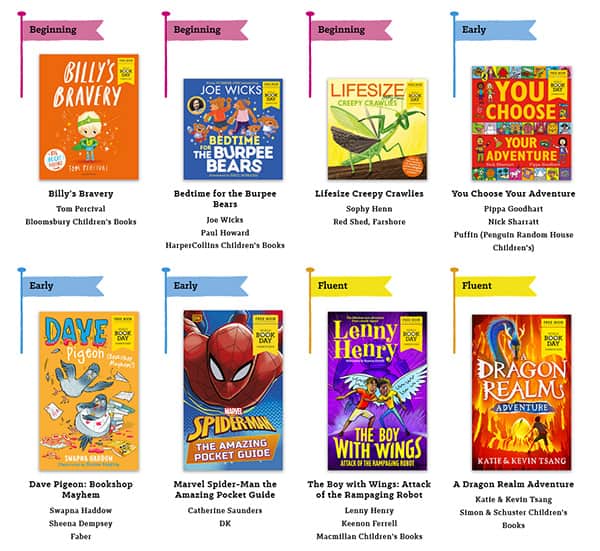 On the day there will be an exciting competition, which all children are invited to join in with. We are inviting the children to create a 'story in a jar' to bring in to display for the whole school to see. The jar can have drawn pictures in, or small models, or even items that are related to the book chosen. Children can bring in their story jars on World Book Day and there will be a prize for 1 winner in each class on the day (there are some pictures below to give you some ideas). Throughout the day, each class will go to look at all the jars brought in.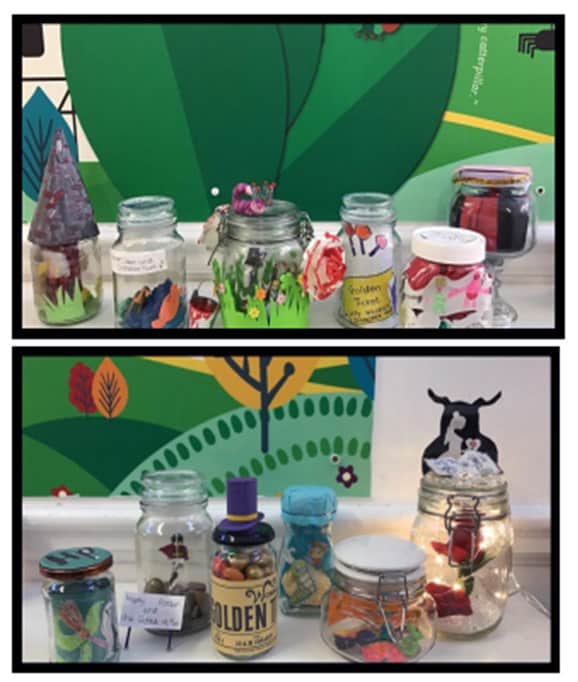 If your child would like to bring in their favourite book, classes will use them to either recommend great books to their friends or read out in class.
We look forward to sharing this special day together!